View original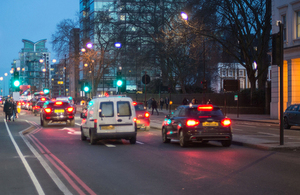 The Department for Transport has announced that a new online service to help drivers and businesses to prepare for the introduction of clean air zones with charges in Birmingham and Leeds has been launched. The Department for Transport states that the new tool will allow drivers to find out if they will be affected by the change which will charge the most polluting vehicles to drive in the cities. The tool comes following Leeds City Council's decision to introduce a 'Class B' clean air zone later this year, meaning some older, polluting buses, coaches, taxis, private hire vehicles and HGVs will be charged to drive within the zone. Birmingham City Council is bringing in a 'Class D' charging zone, which will also come into place later this year, and will also apply to some vans and private cars.
Submit your news story
If you have a news story for the Hub, please submit it using this form.