View original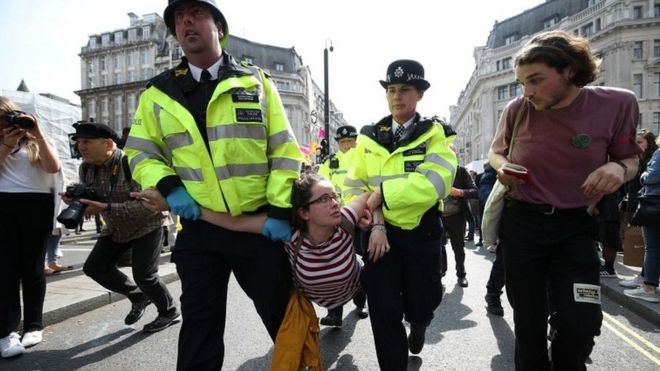 Extinction Rebellion, a group of climate change activists, have been blocking traffic at four sites in London since Monday. These are Marble Arch, Parliament Square, Oxford Circus and Waterloo Bridge and Transport for London has warned that delays around these areas are expected. More than 425 arrests have been made since the protests began.
Submit your news story
If you have a news story for the Hub, please submit it using this form.