View original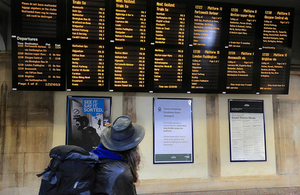 Rail Minister, Andrew Jones has announced that Great Western Railway passengers will soon be able to access better compensation for delays via 'Delay Repay 15.' It will be launched on 1 April and will enable passengers holding single, return or weekly tickets to claim money back when services are cancelled or delayed by 15 minutes or more. Currently, on Great Western services need to be delayed by at least 30 minutes for compensation to be paid.
Submit your news story
If you have a news story for the Hub, please submit it using this form.