View original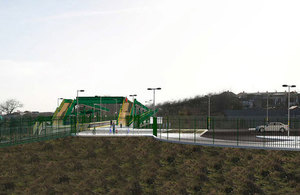 Transport Secretary, Grant Shapps has committed to improving rail connections across the north-east, outlining how increased investment will boost the rail network. The Government has confirmed it will establish a £500 million fund to explore reopening former routes which could benefit communities who have lost transport connections. It forms part of a broader to plan to level up infrastructure across the country.
Submit your news story
If you have a news story for the Hub, please submit it using this form.