View original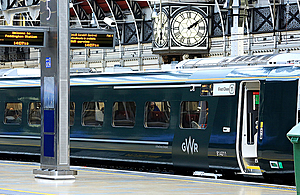 The Department for Transport and the UK rail industry have agreed a plan that will see a gradual reduction in train services across the country to reflect lower passenger demand. Operators will continue to run core services ensuring people remain able to get to work, can travel to access medical appointments and the flow of goods continues across the UK. Rail services will be reduced from Monday 23rd March and kept under review, while operators have been tasked with providing clear communications to ensure passengers who need to travel are well-informed of the changes.
There will be a gradual move towards introducing reduced service levels on wide parts of the network over the longer term. To minimise disruption, services will be reduced progressively across the network over the coming days. Secretary of State for Transport Grant Shapps, said: "For passengers in crucial roles, including essential workers in our emergency services and NHS, alongside people who need to attend medical appointments or care for loved ones, these changes protect the services they rely on".
Submit your news story
If you have a news story for the Hub, please submit it using this form.