View original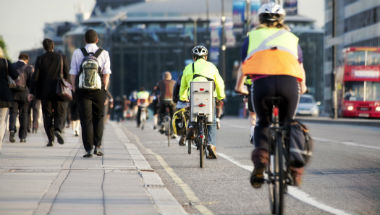 The National Institute for Health and Care Excellence (NICE) has said that pedestrians, cyclists and public transport should be given priority over cars when roads are built or upgraded. They stipulate that this will encourage physical activity and help people use their cars less, stating "transport systems and the wider built environment can influence people's ability to be active." NICE also stated that it was important for transport and infrastructure planners to consider older people and people with mobility issues. The following recommendations were made:
Ensuring new and refurbished footways, footpaths and cycle routes link to existing routes
Widening footways and introducing cycle lanes
Introducing traffic-calming schemes to restrict vehicle speeds
Paying more attention to public transport in rural areas where services may be limited
Improving public transport to parks and other green spaces
About the Author
This post was written by Transport Knowledge Hub. The Transport Knowledge Hub is a free online resource aimed at providing Local Enterprise Partnerships (LEPs), local authorities and other local decision makers with tools and information to make transport investments that drive sustainable and inclusive local economic growth.
Submit your news story
If you have a news story for the Hub, please submit it using this form.