View original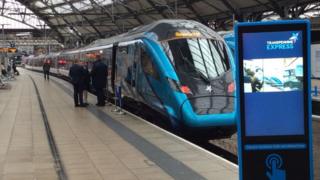 The BBC has reported that TransPennine Express has launched its new fleet of trains worth up to £500 million. The money will be used to invest in 44 trains over two years with training running between Liverpool, Manchester Newcastle and Edinburgh. The new trains are said to increase capacity by 80% on routes in the North of England and Scotland. The new trains will provide more storage space, free wi-fi and an on-board entertainment system.
Submit your news story
If you have a news story for the Hub, please submit it using this form.