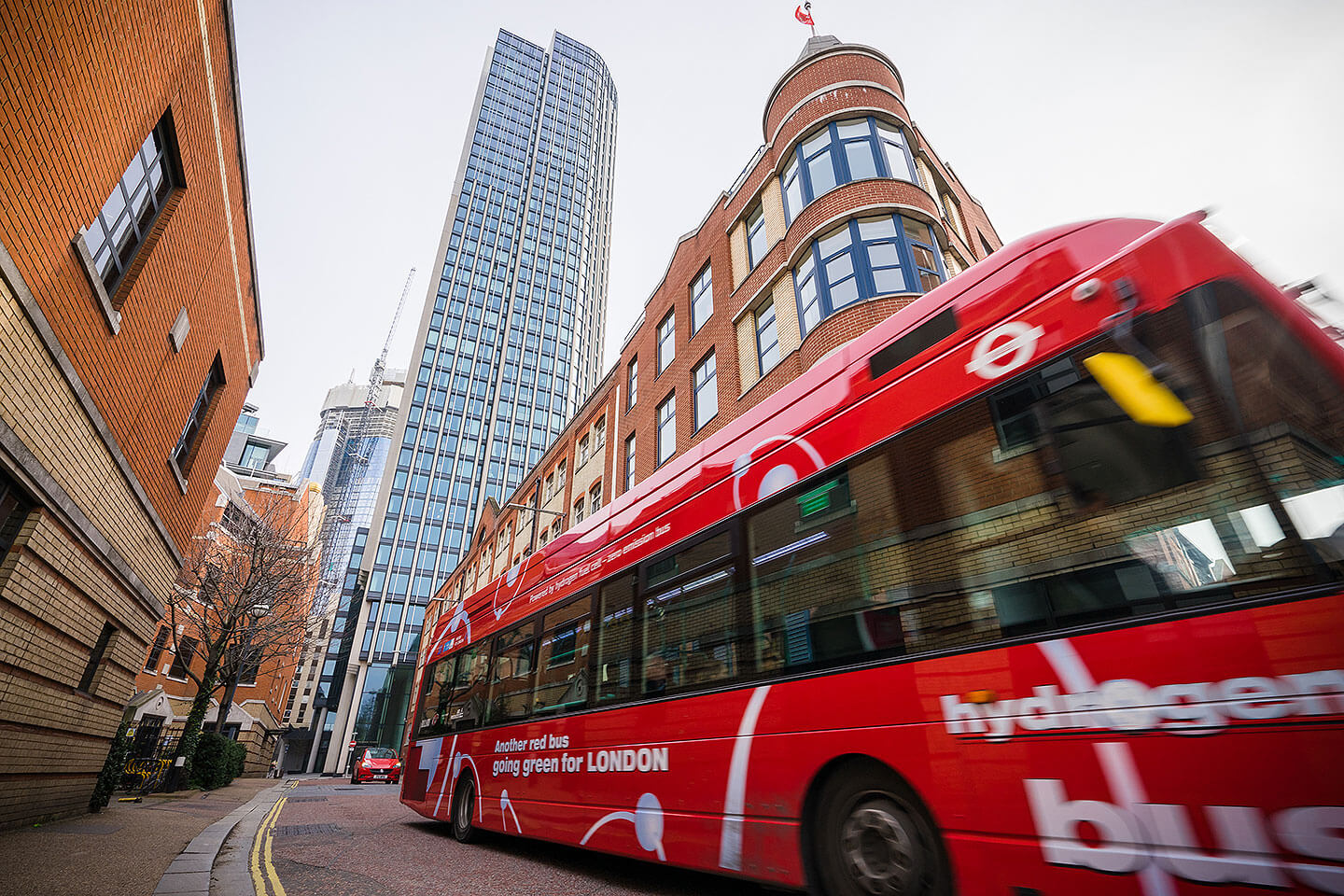 Bus operators across England have unveiled a radical joint strategy to work with government to improve services, help tackle climate change and get a billion more passenger journeys by bus by 2030.
The new strategy, Moving Forward Together, was launched yesterday by the Confederation of Passenger Transport (CPT). The strategy includes new commitments from the industry, including a pledge to work with government to make every new bus an ultra-low or zero emission bus from 2025.
The CPT is the voice for bus and coach operators across the UK, representing over 95% of the bus industry, including the 'big five' major operators Arriva, FirstGroup, Go Ahead, National Express and Stagecoach as well as hundreds of smaller operators. Additional commitments in the strategy include reducing travel costs for job seekers and apprentices by 2021, introducing price-capped daily and weekly tickets across multiple operators in urban areas by 2022 and working with government to develop innovative sustainable solutions to rural transport.
Alongside the industry's commitments, CPT is calling on the Government to introduce a national bus strategy to help deliver better bus services across England. This would include bus journey time targets for local transport authorities, speeding up millions of journeys to work, school and leisure, and encouraging more people to get on the bus.
"We can do even more to tackle climate change and improve air quality by getting people out of their cars and onto the bus," said CPT Chief Executive Graham Vider. "If everyone switched just one car journey a month to bus, there would be a billion fewer car journeys and a saving of two million tonnes of CO2 a year.
"Better bus services are the key to shifting travel habits and growing the significant economic contribution the industry makes. We know that congestion remains the biggest barrier to increasing passenger numbers in towns and cities and that many rural communities feel current bus services don't meet their needs. We'll continue to invest in better buses with better facilities and simpler ticketing. We need government to incentivise local authorities to cut congestion and work with us to examine new ways of delivering transport services that work for more isolated communities".
Transport Minister Baroness Vere attended the launch in Westminster. She summarised her response to the strategy as "all right, that's not unreasonable."
She was sympathetic to the call for a Government strategy for buses, but she said that "we've got a lot on" at the moment. And she urged operators to open their data about their services to third parties – a move which, she said, would help to encourage more journeys to be made by bus.
Last week the UK Government announced that it is spending an additional £200 million on boosting bus services in England. This is on top of £250 million already spent each year, as well as funding for a range of low-emission technologies across the sector.
Meanwhile, the same week saw the Scottish Government announce a "landmark investment" of £500m to improve bus infrastructure across Scotland and encourage more people to use public transport. The investment is part of the 2019/20 Programme for Government, which sets out the Scottish Government's next steps to tackle climate change.
Commenting on this announcement, Vidler said: "This is excellent news for bus users across Scotland. I encourage the governments in Westminster and Cardiff to show similar leadership and commit to dedicated long term funding to tackle congestion. Investment in bus infrastructure will facilitate the achievement of the UK's climate change targets, improve air quality and grow our economy. It is time to follow Scotland's lead."
About the Author
This post was written by Robert Jack. Robert is Managing Editor and Publisher of Passenger Transport. He has worked as a journalist, editor and publisher in the passenger transport sector for 18 years. He has played a key role in many transport-related conferences and events.
Submit your news story
If you have a news story for the Hub, please submit it using this form.