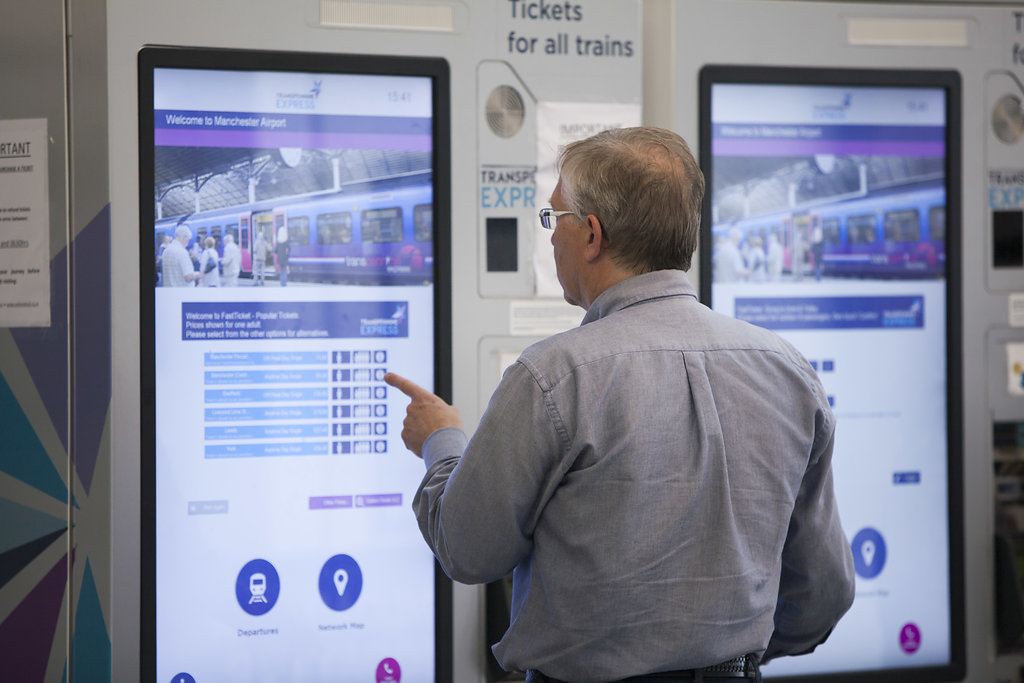 Uncertainty surrounds the future of Transport for the North's smart ticketing programme, with the organisation having so far failed to persuade some bus operators to sign-up to the most crucial phase.
The third phase of the £150m DfT-funded Integrated and Smart Ticketing (IST) programme would deliver a London-style system of capped daily or weekly fares, and contactless payment across public transport in the north.
TfN needs to attract sufficient operators to make the system commercially viable but cannot compel the North's bus operators to participate.
Many operators already have their own contactless ticketing systems, and have questioned the merits of TfN's proposals.
TfN is now reviewing options for IST phase three.
Johnson chooses Gilligan as transport adviser
Boris Johnson has appointed Andrew Gilligan as his transport adviser.
Gilligan served as Johnson's cycling commissioner from 2013-2016 during the latter's second term as London mayor.
Give all of England bus franchising powers – PM
All parts of England should have the power to introduce bus franchising, new Prime Minister Boris Johnson has said.
Johnson made the remarks after endorsing Greater Manchester mayor Andy Burnham's plan for franchising.
TfWM strips Nextbike of bike hire contract
Transport for the West Midlands is to procure a new bike hire operator after stripping Nextbike of its contract.
Nextbike was awarded a contract last spring to deliver a dock-based system featuring 5,000 bikes across the conurbation. So far it has only delivered 25 bikes in Wolverhampton.
TfWM said the decision to terminate was made "after persistent breaches by the provider".
Almost 40 per cent of HE majors will miss RIS1 delivery target
Almost 40 per cent of the major road schemes programmed to start construction during Highways England's first road investment strategy period (RIS1 2015/16-2019/20) will not actually do so, according to the Office of Rail and Road.
The ORR expects that at least 70 of the 112 schemes in the programme will have begun by the end of March next year.
Despite planning to deliver a lower number of schemes, the ORR says the HE is still forecasting that its costs will be £205m higher than its RIS1 funding.
Active travel fund needed, MPs tell DfT
The DfT should set up a dedicated funding stream for active travel in England, the House of Commons Transport Committee has said.
The final report of the committee's active travel inquiry also recommends the setting of targets to increase walking and cycling.
2050 a more realistic date for passenger train decarbonisation, says industry
The rail industry has proposed the almost complete elimination of diesel passenger trains from the network by 2050, ten years later than the date proposed by the then rail minister Jo Johnson last year.
The final report of a rail industry decarbonisation taskforce says that although 2040 is technically feasible, it would mean the costly replacement or conversion of new diesel and hybrid rolling stock sooner than planned.
Electrification and hydrogen trains can deliver the 2050 date, it says.
About the Author
This post was written by Andrew Forster. Andrew Forster edits the fortnightly magazine Local Transport Today, covering transport policy and practice from across the UK. To subscribe to Local Transport Today, click here.
Submit your news story
If you have a news story for the Hub, please submit it using this form.